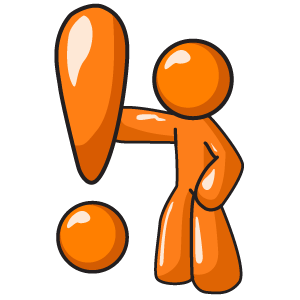 "Ken puts his finger on the pulse of a person's truth, and everything extraneous falls away."
— Carolyn S. – Writing Wisdom Coach – Texas
"While unemployed this past year, I was fortunate enough to have found Ken Bechtel's, Finding You In The Goo show. 
There were many days I became discouraged, frightened for my future and felt hopeless. When I was in my fear thinking, he helped me return to a place of peace. 
Listening to Ken's enthusiastic voice giving out the many tools in his tool box went a long way towards staying on the path to my dream.  I had learned a lot of what he was speaking to but I needed his reminders. I was lucky enough to have several one on one talks with Ken as well where he gave me specific areas that I needed to focus on.  
I had hoped my next job to be one I would want to go to work whether I was being paid or not, a job that I am passionate about, a job that wouldn't take time from my family life, a long list that made up my dream job.

I have now found a wonderful position that is in alignment with my needs and desires.  Thank you Ken!"
— Barbara B.
"I listened to your Transition show this morning while walking the dogs, AWESOME! Â Having been laid off from work last week, I was feeling some anxiety immediately this morning and really trying to "push it away". Â As I was listening to the show I did the part where instead of resisting it or letting it consume me, I thanked it for being there and pleasantly said i didn't need it anymore. Â Amazingly it released, effortlessly.THANK YOU!!!!!!!"
— Wakenda W. – Colorado
It was great being on your show today.  I must admit I was a little nervous but really wanted to participate.  I felt at ease as soon as you got on the phone with me.  Thank you for sharing your clairvoyant gifts with me and thank you for being in my life. You are just blessing upon blessing!"
— Janet S. – Massage Therapist – Kansas
"We had talked on your shows 3 times, and each time you astounded me with your insights. What you read in my energy in each instance was so insightful and helpful.
When events happen, there are feelings and intuitive guidance, but I am not always able to language the feelings or intuitive messages. I just know something doesn't feel quite right, and just keep going forward blindly.
You guided me to see how funny the event I created for myself was….and to find amusement and to be able to laugh at myself was truly a gift! And with the insights, I can make informed choices, knowing me better…and to understand what happened on an energetic level. Wow!"
— Karen M. – Â Maine
"Thank you for your assistance when I called in!  You opened the space for me to get enormous clarity!"
— Sue T. – New York
"Prior to my first reading with Ken, I was skeptical.
I didn't know what to expect at all, but within the first five minutes of my reading I was laughing hysterically.  I instantly felt completely comfortable opening up and talking with him.  We discussed my personal dilemmas.  He had a lot of great advice, and by the end I felt strongly that a lot of progress had been made.  I had such a fabulous experience.
Now I eagerly anticipate readings with Ken.  After each session I feel as though I have just had an internal massage.  I tremendously value what Ken has done for me."
— Jamie R – Marketing Executive – California
"I've known Ken Bechtel for many years. Â I've learned to respect his intuitive counsel to reveal key considerations in complex issues. Â I've often been surprised when he sheds light on an essential 'sticking point' nobody else noticed, a point that can be addressed to resolve a difficult situation.
While there are several people whose views I value, Ken is unique for his respectful and thoughtful manner. He doesn't presume to have everything figured out beforehand, but considers each situation uniquely, and has the integrity to tactfully call it as he sees it, again, with consideration for all concerned.
I recommend his skills to anyone."
— Deborah L. – Consultant – Colorado
"Ken is a trusted counselor able to illuminate both aspects of you spiritually and that which is preventing you from discovering your true self.  He is to the point. That is to say, his talent is in supporting you as a whole while being able to help you put your finger on what you have been avoiding or unable to find.
Ken also provides grounded, simple instruction as a Teacher that allows his students to have the skill, neutrality and inner strength to discover who they are and bring themselves into this world."
— Paul C. – Medical Practitioner – Colorado
"I've enjoyed and benefited from Ken's readings for many years. He's patient and compassionate in even the most sensitive issues.
I also appreciate his grounded/reality based perspective.  His experience in the corporate arena is apparent in his balanced comunications:  he offers relevant readings for professionals, not abstract or hard to follow statements."
— Suk R. – Engineer – Colorado
"Ken's consultations have been quite objective, and I might add quite accurate, and at the same time his attitude toward what we discussed has always been supportive, positive, and validating. So in addition to having fun with Ken because of his buoyant sense of humor, I have carried out of my work with him a profound feeling of being supported and affirmed.  Add to that the new insights I received, and it is clear that Ken's work is distinctive.
Anyone who has the opportunity to work with Ken is indeed lucky.  He's a winner."
— David L. – President, International Management Consulting firm – Colorado & New York
"Ken has the ability to get right to the heart of the situation. His answers are clear and to the point.  He is always helpful, honest, and approaches everything with a positive perspective.
I had Ken help me in working with some of my clients (I am a teacher) and he was able to pinpoint some specific areas where their energy was getting in the way of them progressing.  This helped me to teach them better and have them advance at a quicker pace.  He is always helpful, honest, and approaches everything with a positive perspective.  Thank you Ken."
— Cindy L. – Dressage Horse Trainer & Teacher – Colorado