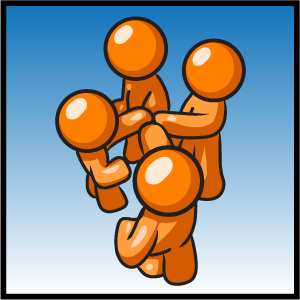 "No" Is The New "Yes"!
Establishing Boundaries That Work
Saturday, October 20th, 2012
1:00 – 3:00 pm
At Psychic Horizons Center – Boulder, Colorado
"All the mistakes I ever made were when I wanted to say 'no' and said 'yes'." – Moss Hart 
Losing your boundaries is one of the most debilitating things that can happen.
You give up your power and then what are you left with?
Do you feel like you get run over by certain people or situations?   
Are you tired of feeling like you have trouble standing up for yourself?
Would you like to regain your certainty?
 Come take your power back with the man who is redefining "No."
You will leave knowing:
How to establish your boundaries with ease and grace
Powerful ways to utilize love to clearly claim your space
Techniques for creating a safe space in which to explore & expand
Fun ways to increase the joy you experience both inside and out
$45.00
Walk out the door with clear, decisive boundaries in place providing the room you need to expand into your brilliance for 2012 and beyond.
A live group class is a fantastic way explore a broad topic, like how to get out of the goo, or focus on a specific topic like relationships, understanding the opposite sex or living your wildest dreams.
By participating in a group setting you leverage the whole group's energy to assist you in stepping out of the Goo that you feel stuck in.
To have me come teach in your area click here and email me with "Live Class Request" in the subject line. Â Include where you are, what topic or class title interests you and a phone number where I can reach to to discuss details.
Classes titles include:
"NO" Is The New "YES" -Â Establishing Boundaries That Work
Is Being S.A.F.E. Really Good For You?
Pre-emptive Healing – Protecting you in spite of me
Changing Directions – Presenting Your Truth to the World
Finding A Sponsor For Your Lifestyle
All about Men for Women (women only)
Living Your Wildest Dreams
Guts – Validating Male Intuition (men only)
And many more
Sign up to receive your Goo Removal Toolbox (in the box on the right above) and you will also receive the latest updates on class dates and locations as they become available.